Notes is a fieldtype that contains text used to give context to content editors. It cannot be edited in a channel entry and is only there for informational purposes.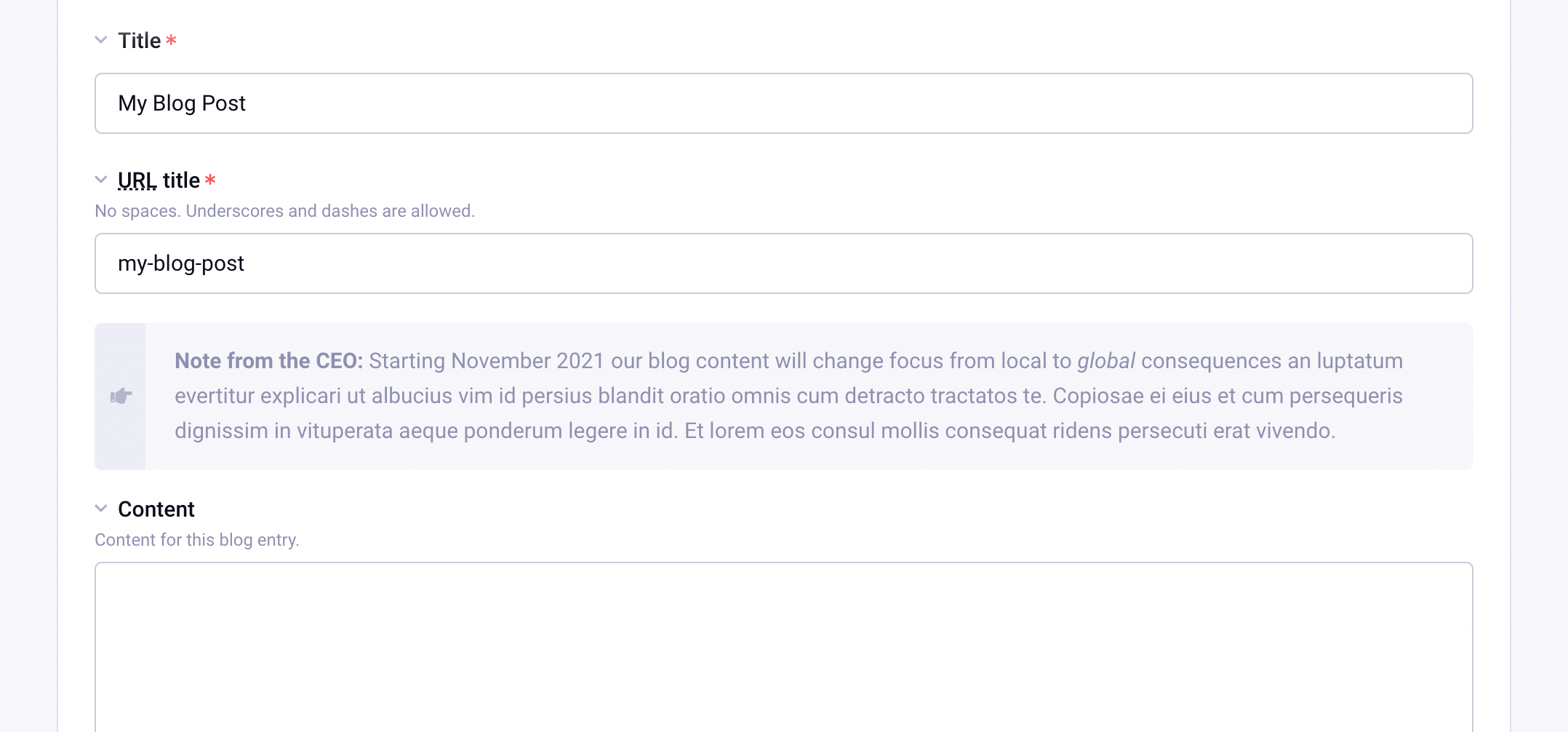 This is the content that will appear as a note on the publish form. Markdown formatting is supported.
Usage of notes is not supported in templates.
---