Check out our video tutorial on Cloning Entries!
Entry Cloning is enabled by default when ExpressionEngine is installed. Entry Cloning can be disabled globally for your site via the "enable entry cloning" setting setting or the matching Config Override.

for all channels. Disabling, or later enable, Entry Cloning for a specific channel can be done from the channel settings page.

To clone an entry, open the original entry from the Entry Manager. Then click Save -> Clone to New Entry.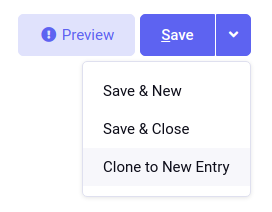 You will then be redirected to the new entry. Note that the new entry will have a status of Closed, and the Title will automatically be prefixed with "Copy of" to prevent confusion with your original entry.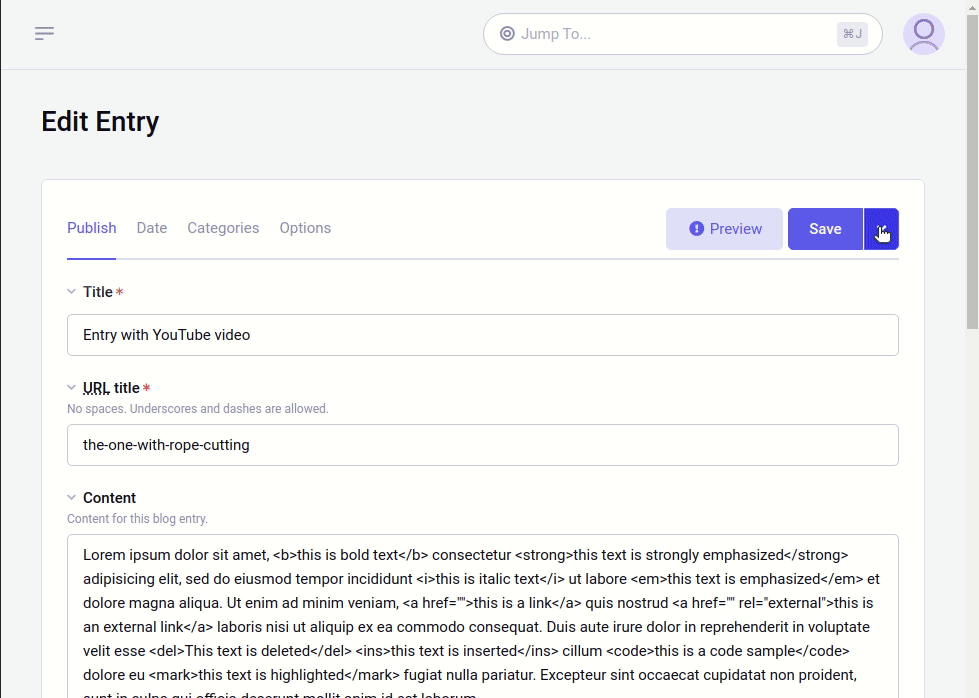 ---