Each member can show, hide, or rearrange Dashboard Widgets to customize their own Control Panel homepage.
To manage what is being shown:
Click the gear icon in top right corner of homepage ( ).
Hide or unhide and change widgets using the visibility icon in the top right of each widget ( ).
Rearrange widget using the grab handle in the top left of each widget ( ). Simply grab the handle and drag the widget to a new position. Note that widget widths are declared in the code for the widget. Widget widths cannot be changed from the Dashboard edit view.
Dashboard layouts are saved on per-member basis.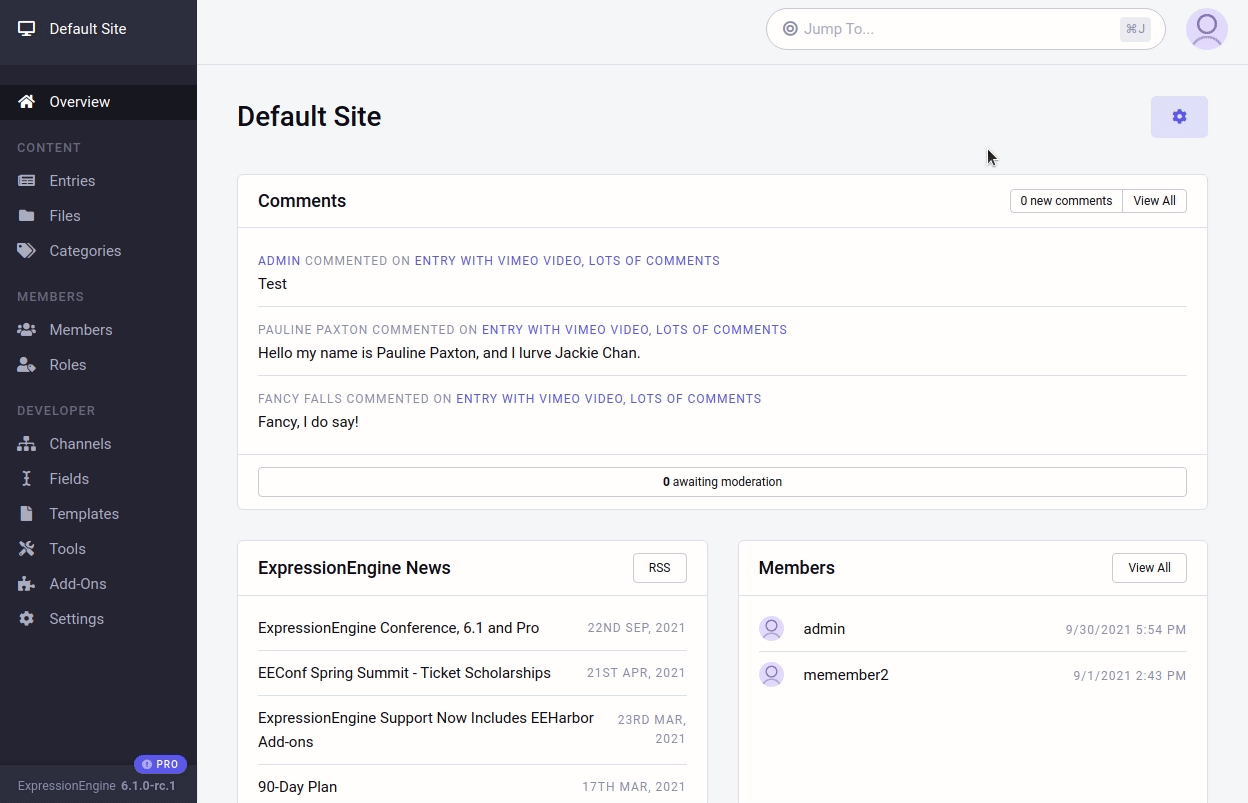 ---